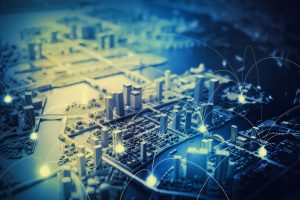 While IOT entrepreneurs with IOT based product engineering solutions are mushrooming with the popularity of the connected devices and technology, most of these businesses consider offering devices that allow the easy of connectivity will become popular and generate sales. But in reality, customers are only interested to buy IOT solutions to their practical problems. If the IOT gadget doesn't solve a practical problem in life, it is unlikely to drive any considerable customer interest and consequent sales. This is why IOT developers now have to focus on creating solutions that solve practical problems than just a new connected gadget.
For many IOT has become the "Internet of Too Many Things" or "Internet of Useless Gadgets"  simply because a vast majority of these devices does not add any potential value in our day to day life in a contextual manner. Wherever you turn your eyes, you can come across "smart this" and "smart that", but only a handful of them you actually need as a solution to a problem you were looking for. Internet of Things development in the time to come should be more oriented with solutions to real life problems.
Mobile App As Connected Solution Has Limitations
While most gadgets allow connectivity through a connected app in the middle, what we fail to consider is the overwhelming number of apps that a customer needs to accommodate in his mobile screen real estate. In our modern life surrounded by smart connected appliances and gadgets in every nook and corner, staying connected means also manoeuvring too many apps on our handheld devices and that really makes a big overload.
Google Assistant And Amazon Alexa Brought A Better Approach
In contrary to a volume of gadgets with their respective apps populating the mobile screen, we have a far better approach with the onset of smart connected home IOT and digital assistant platforms like Google Assistant and Amazon Alexa. Today, if your gadget is equipped to work with the Google Assistant, you are integrated into a larger smart network of devices sharing the same smart solution of voice control and AI based control.
With these two digital Assistant platforms most smart connected devices can now easily get the edge of a much smarter digital platform allowing intelligent and voice enabled controls for the devices. From a smart speaker system to a smart home security camera to smart blinds, a lot of new smart gadgets instead of coming with their own smart connected app can just allow smarter controls with these emerging digital assistant platforms.
Conclusion
Finally, this new shift of focus from mere connected gadgets to problem centric real life solutions with connected gadgets really mean a havoc for the device manufacturers. The future device and appliance makers have to grab the opportunity of better integrated platforms instead of unleashing products with smart controls that no longer look smart.
While it is important to stay on the edge with advanced technology, the fusion of smart assistants and IOT will ultimately hold the key for the industry. No matter what comes, the success of future smart device and appliance makers will depend upon how they solve real life customer problems.