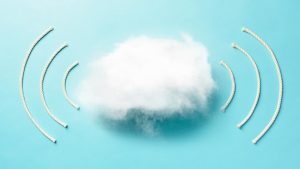 Often the practices and new management theories actually are the results of new technologies. Just think how the technology that facilitated interchangeable parts in automobile industry actually built the foundation for assembly lines and modern logistics. There are countless such examples. Very recently cloud computing is having the same level of era defining impact on business management.
How Cloud is taking the lead in change?
Thanks to cloud, now information not only can travel at fast pace across several systems but can also remain always accessible and workable for the workforce. There are several attributes of cloud computing like scalability, virtualization, automated security measures, etc allows unmatched flexibility in any workplace.
All these attributes of flexibility and rich features for collaboration ultimately helps management bringing workforce closer across the projects enhancing the productivity and efficiency to several notches. Thanks to the integration of cloud computing into enterprise solutions the problem with lagging time involved in transmitting information from one process to the other finally could be avoided conclusively. This made huge impact on the professional output of the management across business processes and companies.
Effects Of Cloud On Product Design And Customer Experience
Thanks to cloud computing services now companies can design, build prototypes and determine features of the product within the cloud platform allowing developers, designers and other professionals to collaborate on the ideas simultaneously. This made a huge impact in the business process of many companies.
Cloud also helped grooming the customer service of many companies. Many professional services came as a global successes thanks to cloud and their era defining services couldn't have been possible without the cloud computing. The popularity of Uber and the taxi apps that actually transformed our urban transport have become possible particularly because of cloud.
With the cloud in place, an organisation now can replicate their processes at faster pace. But the widespread adoption of cloud is still on its way and many organisations simply lack the skill set, expertise and mindset to work with cloud and put this new technology for boosting efficiency of their processes. Still there are too many people who are not fully aware of the impact and implications of Cloud computing for business processes.
The "Cloud Native" Approach
The latest avatar of the cloud computing is the "Cloud native" software that has come as a new approach to ensure optimum ease of use and alteration of IT components with lowest possible impacts. This new approach allows dividing a large application into several small "microservices". These small micro services can be changed locally or natively for specific uses without any big impact on the overall output of the larger software.
This new approach allows deploying applications globally while managing them locally at different parts as per the requirements of the respective processes. Such globally deployed software services also remain flexible and scalable to emerging business needs for different enterprises and industrial settings. This new native approach to cloud software solutions is helping the management to remain more open to new software applications that can be deployed globally and tweaked locally for specific needs.